Call for Papers ESIL IG on International Economic Law, Oslo, Sept 2015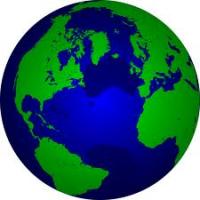 At the 11th Annual Conference of the European Society of International Law taking place in Oslo, Norway, the ESIL International Economic Law Interest Group will convene a Full Day Workshop, which will take place on 9 September 2015.
Three panels will be organized, which will deal with:
1.The European Union and WTO dispute settlement
2.The European Union and international investment law
3.The European Union and preferential trade agreements
For each of the three panels of the workshop the ESIL IELIG invites papers, which should be unpublished, in an advanced stage of completion, and ready to be possibly later included in the ESIL SSRN Conference Paper Series / ESIL Conference Proceedings. The working languages of the ESIL IELIG are English and French, and thus the proposals may be submitted in English or French.
PAPER SUBMISSION PROCEDURE
Senior and junior scholars (including PhD students) are invited to participate to the ESIL IELIG calls for papers. Papers will be selected on the basis of the submitted abstracts. Only one abstract per author in each call for papers will be considered.
Abstracts must not exceed 800 words, and have to be submitted to the following mail addresses: elisa.baroncini@unibo.it; pstoll@gwdg.de.
In addition to the abstract, each submission should contain a separate file containing information on:
The topic of the call for papers for which the abstract is submitted
The author's name and affiliation
A short (one page) author's CV, including a list of relevant publications
The author's contact details, including email address and phone number
Whether the author is an ESIL member and, if so, the date of affiliation
TIMELINE
The deadline for the submission of abstracts is 31 May 2015
Successful applicants will be informed by 10 June 2015