Call for Papers – ESIL IG on Peace and Security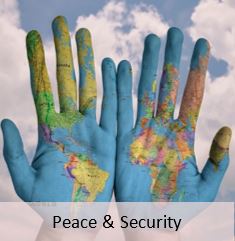 The ESIL Interest Group on Peace and Security is proposing to organise a pre-conference workshop at the 2020 ESIL Research Forum at the Department of Law, University of Catania. The Research Forum will address the topic 'Solidarity: The Quest for Founding Utopias of International Law' and the Interest Group's side event will take place on Thursday 23 April 2020.
We invite papers from early-career scholars which address this theme in the context of peace and security, and welcome those which focus particularly on:
The legal relationship between sovereignty, solidarity and utopia
Solidarity, utopia and peace, and their theoretical alignment
The balance between the competing demands of solidarity and security
Isolationism, security and solidarity
The deadline for submission of abstracts is 17 January 2020, midnight (London-UK time).