Conference "UNESCO World Heritage between Education and Economy – A Legal Analysis"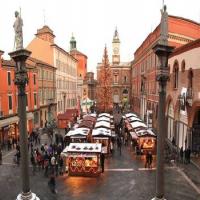 International Conference
The Scientific Committee, which includes members of the ESIL IG on International Economic Law, is pleased to invite you to the International Conference on the theme "UNESCO WORLD HERITAGE BETWEEN EDUCATION AND ECONOMY – A LEGAL ANALYSIS", which will be held in Ravenna on 27 and 28 October 2016.
The intention is to investigate how the UNESCO sites act as hotspots for promoting local development, and thus thinking on the way in which the UNESCO World Heritage can be used as an asset for economic and social development through education and tourism, as provided in all the UNESCO Conventions -requiring State Parties to promote by all appropriate means, and in particular by educational and information programmes, appreciation and respect by their peoples of the UNESCO World Heritage. More broadly, the present Conference intends to illustrate the legal framework creating, supporting and promoting the UNESCO World Heritage, stressing lights and shadows of the normative instruments, and so proposing improvements of the current legal framework, financing tools and resources
Participation is free of charge for students and academics, but registration is required due to space constraints. Please, send an email to Dr Carla Rossi at: crossi@fondazioneflaminia.it by 24 October 2016.