ESIL Interest Groups, Naples, Wednesday 6 Sept 2017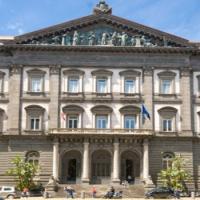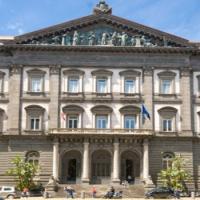 ESIL Interest Groups Pre-Conference Events
The following Interest Groups will hold events in Naples on Wednesday 6 September 2017. The IG events will be hosted in the three buildings of the Department of Law (Centrale – Main Building, Via Nuova Marina, and Palazzo "Pecoraro Albani") and in the Institute for Research on Innovation and Services for Development of the National Research Council (Consiglio Nazionale delle Ricerche – CNR). All buildings are between 100m and 300m from each other (a 2 to 5-minute walk).
The ESIL Conference registration point will be in the entrance hall of Centrale – Main Building.
Download details of all events with the times of the meetings, the venues, and directions to the venues.
STARTING ALL 11.00:
IG on International Legal Theory and Philosophy: Democracy and Participation versus Global Public Goods and Commons
IG on International Economic Law: Global Public Goods, Global Commons, Fundamental Values: The Responses of International Economic Law
IG on International Environmental Law: Water-Energy-Food Nexus and Environmental Sustainability: Choices, Compromises and Priorities
STARTING AT 13.00:
IG on the History of International Law: Evaluating the Turn to History of International Law 
IG on Migration and Refugee Law: The Future of International Migration Law   
STARTING AT 13.30:
IG on International Human Rights Law: Human Rights:  Fundamental Values in International Law?  
STARTING AT 14.00:
IG on Feminism and International Law: Whose Global Public Goods, Global Commons and Fundamental Values?
IG on the Law of the Sea: Global Commons and Values in Oceans: What should be the role of the New Implementing Agreement under UNCLOS?  
STARTING AT 15.00:
IG on International Business and HR: Public Values and Public Goods: How do They Live in the Intersection of Finance and Human Rights?    
IG on the EU as a Global Actor and IG on International Organisations (joint event): Exiting Institutions 
IG on International Health Law: Health as a Global Public Good in International Law 
STARTING AT 16.00:
IG on International Courts and Tribunals: Administrative meeting of IG members