ESIL Newsletter – Summer 2022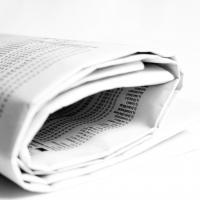 Editor: Sandrine Maljean-Dubois (University of Aix-Marseille)
In this issue
---
1. Message of the President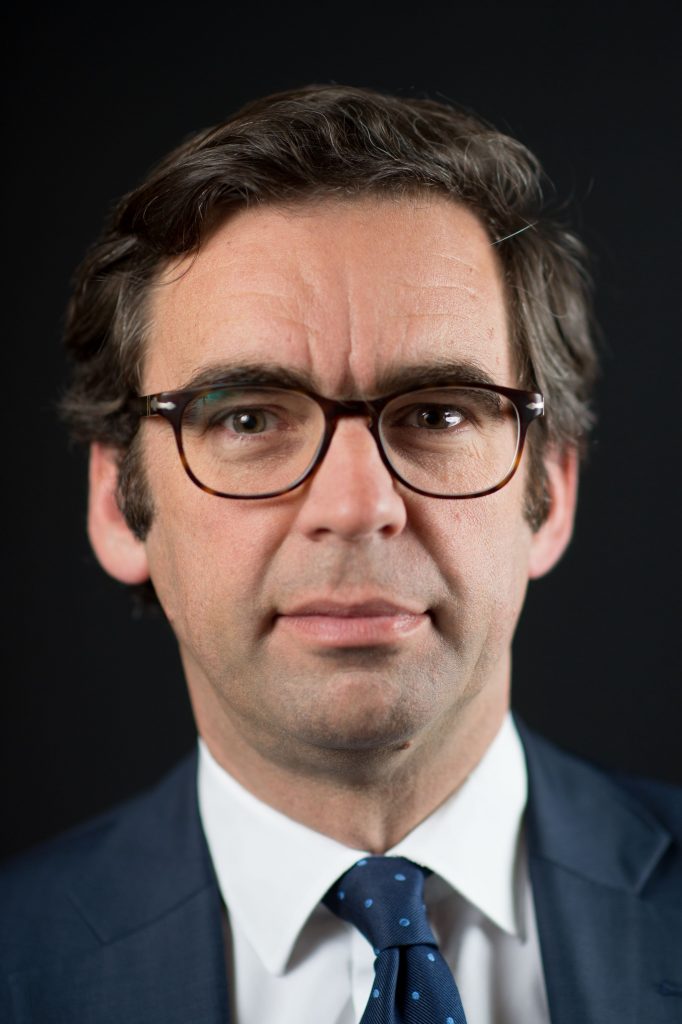 Dear ESIL Members,
Alas, I must begin this brief editorial with the very words I used in the previous edition of the Newsletter: "I write these few lines as the aggression against Ukraine continues unabated."
While most of us are slowly heading towards well-deserved holidays, the people of Ukraine are heroically sustaining a third season of war and Russian mothers are also senselessly losing their sons to one man's whim. We now live in a world where the most moral thing to do is to deliver weapons, and to do so massively if we want justice and law to prevail—I say this very seriously, despite being born a few months before the Tet Offensive and raised with the lyrics of John Lennon, Joan Baez and Maxime Le Forestier. The prospect of the future editorial opening on a reassuring note of a just peace is slim, but let us hope.
On a completely different and long-term matter: another moral thing to do is to drastically reduce our carbon footprint.  Academic conferences are known to be big polluters. While no one wants to be deprived of in-person meetings, and even if ESIL conferences remain relatively modest in size compared to academic conferences in other fields, we must collectively question the ways we travel, the reasons we travel, and the frequency with which we travel. Thanks to the impetus of Evelyne Schmid and Sandrine Maljean-Dubois, the Board has started to reflect on this important issue. We need to reconsider our professional practices of meeting, exchanging and networking. No doubt that, as a learned Society, ESIL has a social and environmental responsibility in designing a more sustainable model that would still be beneficial for early-career researchers. The proliferation of academic conferences is both a blessing and a curse; the environmental urgency is an opportunity to slow down and reconfigure academic exchanges with the aim of being both inclusive and sustainable. Because the status quo is not an option and because the Society is here to serve its members, we might come back to you on this in the near future.
With my best wishes for a fruitful and relaxing summer, hoping to see you in Utrecht (by train!),
Pierre d'Argent
ESIL President
---
2. Guest Editorial by Mohammad Shahabuddin: The Postcolonial State in International Law

Although statehood has always been a central element of international legal studies, the peculiarities of postcolonial nation-states hardly drew any attention in the dominant narrative of international law. The questions of self-determination and decolonisation appear only en passant in the context of creating new states with the assumption that as soon as these states are created, they join a horizontal system of states governed by the standard international legal regime. Therefore, complexities of postcolonial statehood and the centrality of international law therein are often ignored in mainstream international law.
International law plays a central role in the ideological making of the postcolonial state in the form of the 'national', 'liberal', and 'developmental' state. As ideologies, the three visions of the postcolonial state inflict various forms of marginalisation on sub-national groups such as minorities and indigenous communities but simultaneously justify the oppression in the name of national unity, liberal principles of equality and non-discrimination, and economic development, respectively. A global study in 2019 by Minority Rights Group International on peoples under threat reveals that of the 115 countries that the study ranked by level of threat, 72 faced conflicts involving claims to self-determination. All but a handful of the countries in the list are postcolonial states.
International law contributes to the marginalisation of these sub-national groups by playing a key role in the ideological making of the postcolonial state in relation to: continuation of colonial boundaries in postcolonial states, internal organisation of ethnic relations within the liberal-individualist framework of human rights, and the economic vision of the postcolonial state in the form of 'development' that subjugates minority interests.
Such engagements between international law and postcolonial states do not end with the formal creation of the latter as new subjects of international society. Instead, international law continues to maintain the colonial territorial definition of the state, to shape the internal organisation of ethnic relations through liberal individualism, and to nurture exploitative economic structures in postcolonial states. Each of the international law interventions has important, enduring, and often devastating implications for marginalised groups. International law's involvement with the ideology of the postcolonial state is incessant, as is the anguish of minorities and indigenous communities as a result.
The disturbing relationship between the postcolonial state and international law evolved in a historical process and any attempt to mend it will entail unsettling various established international legal norms. Such attempts can potentially cover a wide range of avenues: from revisiting colonial boundaries in principled ways to accommodating more robust protection for minorities within existing state structures to radically reconceptualising the state itself through feminist and historiographic revision.
Some of the normative tensions between conflicting international legal norms – for example, between territorial integrity and remedial secession, sovereignty and humanitarian intervention, individualism and group rights, and so on – are not easily reconcilable. However, given the gravity of human sufferings that the ideological function of the postcolonial state inflicts on vulnerable groups, the status quo and inaction is not an option either.
---
3. Meet an ESIL member – Lauri Mälksoo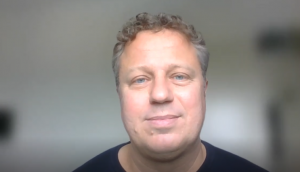 This is a recent initiative for our members to get to know each other.
You can find the video introducing Lauri Mälksoo, Professor of International Law at the University of Tartu, Estonia, and member of the local organising team of the 2023 ESIL Research Forum, here.
Please note  that the Call for Papers for the 2023 ESIL Research Forum in Tartu is now available!
---
4. What's Going On?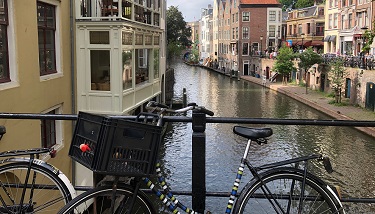 2022 ESIL Annual Conference in Utrecht – REGISTRATION IS STILL OPEN!

The 17th ESIL Annual Conference (1-3 September 2022) will be hosted by Utrecht School of Law in the Netherlands. The Conference will be preceded by 15 Interest Group workshops to be held on 31 August and 1 September. The theme of the Annual Conference is 'In/Ex-clusiveness of International Law'. While international law's problematic exclusiveness has been partly remedied, it is often acknowledged that various exclusionary factors are still unresolved, reproduced, or undetected on many fronts. Consider, for instance, representation and participation in the development of law, actors to whom accountability is rendered, the identification of right-holders and protected persons, economic ideologies that underpin law and institutions, and the legal construction of security threats. The conference is designed to foster insightful reflections on the historical, political, and economic baggage of international law. The organising committee members hope that the conference will generate critical, yet forward-looking, discussions among scholars, practitioners, and students.
Please visit the conference website here. All the interest group pre-conference workshop programmes are also available here.
Registration is still open – REGISTER NOW!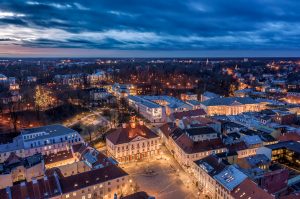 2023 ESIL Research Forum in Tartu
The 2023 ESIL Research Forum will take place on 27-28 April 2023 in Tartu, Estonia.
The event will address the topic: "Regional Developments of International Law in Eastern Europe and Post-Soviet Eurasia".
The Call for Papers is now available!
The deadline for submissions is Friday 14 October 2022.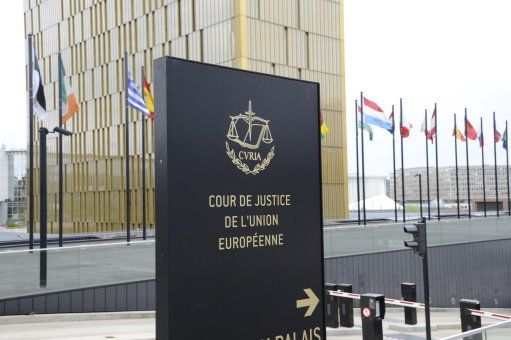 ESIL – CJEU Symposium on "EU Autonomy and International Law"
On 8 April 2022, the traditional joint ESIL-CJEU Symposium took place in Luxembourg. The event was again co-organised with the Court of Justice of the European Union and prepared by ESIL Board Members Ana Mª Salinas de Frías, Ganna Yudkivska and Ramses Wessel. This year's theme was: "EU Autonomy and International Law". Panels were chaired by Ramses Wessel (Groningen), Tamara Perišin (General Court of the EU), and Ana Salina (Málaga).
The event was opened by CJEU President Koen Lenaerts and ESIL President Pierre d'Argent and provided a fruitful exchange between judges of the Court of the European Union, the Human Rights Court and EU and international law scholars. In his opening speech, Pierre d'Argent pointed to the foundational paradox of EU law: the EU owe its existence to International Law, but at the same time separates itself from it by choosing its won way to engage with IL.
Read the full summary here.
---
5. ESIL Early-Career Network
Recently the ESIL Board announced the creation of a European and global network of early-career international lawyers. The ESIL Early-Career Network will play an active role in the ESIL's activities and events but also spearhead a number of initiatives specifically of interest to emerging scholars and practitioners with the support of the Society.
After a call for interested candidates, which received a range of excellent applications from across the Society, the Board is delighted to announce that the ESIL Early-Career Network Co-ordinating Committee will be composed of the following Members:
Gergo Barna Balázs
Helga Molbaek-Steensig
Emma Nyhan
Matina Papadaki
Silvia Karin Steininger
The Board is grateful to the five appointees and looks forward to working with them; and wishes to convey its thanks to all members who expressed interest in joining the Early-Career Network Co-ordinating Committee.
---
6. ESIL Teaching Corner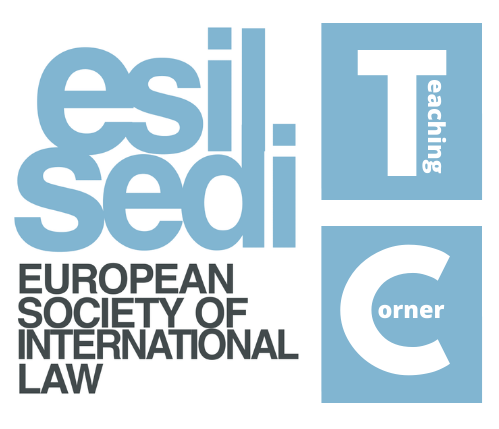 As an ESIL member, you have access to the ESIL Teaching Corner, which is an online resource for ESIL members to share syllabi, module outlines, reading lists, and other international law teaching materials and tools.
For more information on the Teaching Corner and how to use it, please visit this page. If you have missed our emails with the Teaching Corner credentials or are a new member and do not know the password yet, please contact esil.secretariat@eui.eu.
The latest uploads are:
---
7. ESIL Series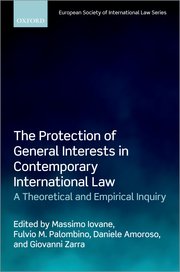 In 2017, ESIL and OUP established a book series to publish high-quality volumes on the themes of ESIL events. The most recent volume was published in August 2021, originating in presentations given at the Naples Annual Conference:
The Protection of General Interests in Contemporary International Law. A Theoretical and Empirical Inquiry (edited by Massimo Iovane, Fulvio M. Palombino, Daniele Amoroso, and Giovanni Zarra).
This follows Migration and the European Convention on Human Rights, edited by Başak Çalı, Ledi Bianku, and Iulia Motoc, which appeared in early 2021. (A video of a book launch is available here).
Further books are in the pipeline, including edited volumes on 'Secondary Rules of Primary Importance' and 'International Law and Universality'. For more information, incl. previously-published titles, please visit the Series webpage.
If you are interested in putting together a volume for inclusion in the series, please email the General Series Editor, Christian J. Tams (Christian.Tams@glasgow.ac.uk).
---
8. ESIL Paper Series
The ESIL Paper Series features papers presented at ESIL events (Annual Conferences, Research Forums, and Interest Group events). Publication in the ESIL Paper Series enables authors to disseminate their work widely and reach broader audiences without the usual delays involved in more traditional means of publication. It does not prevent the subsequent publication of papers in academic journals or edited collections.
The current Series editors are ESIL Board members Adriana Di Stefano, Evelyne Schmid and Catharine Titi.
ESIL Papers will be included in the EUI CADMUS Research Repository. The Papers presented at the 2021 ESIL Annual Conference in Stockholm and at the 2021 ESIL Research Forum in Catania are now available!
For any enquiries or if you are interested in publishing in the ESIL Papers Series, please send an email to esil.papers@gmail.com.
NOTE:  Papers presented at ESIL Conferences from 2011 to 2019 can be downloaded here.
---
9. ESIL Reflections

ESIL Reflections offer up-to-date reflections on current issues in international law. The Reflections cover a wide range of topics relating to current developments in international law and practice as well as theoretical reflections in a way that is relatively accessible to non-experts. The aim is to foster discussion between ESIL members and international law scholars and practitioners more generally – in Europe, but also beyond. ESIL Reflections are published on this website and distributed freely to ESIL members.
The editors are Federico Casolari, Patrycja Grzebyk, Ellen Hey, Guy Sinclair and Ramses Wessel (editor-in-chief).
ESIL Reflections are short papers (3,000-4,000 words) that argue one particular point that may trigger further debate in the scientific community. Extensive referencing is to be avoided; references are only necessary in case of direct citations or when new or less well-known works are mentioned.
ESIL Members who have an interest in contributing are encouraged to do so. Please contact Ramses Wessel (r.a.wessel@rug.nl) if you would like to contribute.
Copying and reprinting of ESIL Reflections is permitted with due acknowledgement. In such instances, please state: (parts of) this article first appeared as an ESIL Reflection (volume x, issue x), published by the European Society of International Law, www.esil-sedi.eu.
Latest publications are:
---
10. News from Interest Groups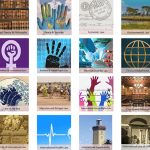 ESIL Interest Groups are a vital part of the Society's success and activities. A list of the groups is available on the ESIL website.
Interest Group on International Environmental Law
1) The ESIL Interest Group on International Environmental Law, University of Messina, Department of Law (Italy), West Virginia University, Rockefeller School of Policy and Politics, the WVU Eberly College Interdisciplinary Research Collaborative on Global Challenges and Local Response Initiatives (USA) have jointly organized an interdisciplinary International Conference on LIBERALISM AND ECOLOGY IN THE ANTHROPOCENE held at the University of Messina, Italy on 30 June –2 July 2022 in a hybrid format. The full program in PDF is available here.
This event was also supported by the ESIL Interest Group on International Legal Theory and Philosophy, the Italian Society of Philosophy of Law (SIFD), and the Italian Society of International Law (SIDI).
2) The ESIL Interest Group on International Environmental Law has organized the pre-Annual Conference IG workshop on "In/Ex-Clusiveness in the Energy Transition and Climate Action" to be held on 31 August – 1 September 2022, in the context of ESIL's annual conference at Utrecht University. Here is the programme.
Interest Group on International Criminal Justice
The IG on International Criminal Justice has entered its second year and is continuing to build its network. On 13 April 2022 the IG hosted an online roundtable on the topic of 'Interdisciplinarity and International Criminal Law'. This brought together two new book authors and a commentator: Oumar Ba, Henry Redwood and Heidi Matthews (available here). The IG will also be running a workshop at the ESIL Conference on the theme of 'IN/EX-clusiveness Through the Lens of International Criminal Justice International Criminal Law and Transnational Advocacy: Problematising the International Penal Turn'.
Interest Group on International Economic Law
We are very happy to share that on 7 June 2022, a great webinar on "From Fossil Fuels to Renewable Energy: trade and investment options. Defining the research agenda" took place – organized by the University of Göttingen as part of the ENLIGHT Project and supported by IG IEL. Thanks a lot to all speakers and participants!
We are also very happy to share the programme for our next IG pre-conference workshop that will take place at the ESIL Annual Conference in Utrecht on 31 August 2022.
Please check regularly the IG's webpage and follow us on Twitter!
---