Joint Conference 'Post-Conflict Justice in Ukraine'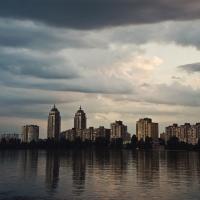 The European Society of International Law, the Ukrainian Helsinki Human Rights Union, and the Ukrainian Association of International Law will hold a joint Conference on the theme of 'Post-Conflict Justice in Ukraine'.
The general topic of the conference is post-conflict justice and the relevant strategies for securing justice in the context of the Ukrainian conflict.
The conference will bring together leading international scholars, judges, and lawyers. It will address different aspects and models of post-conflict justice, and help determine key elements of post-conflict justice which would be the most adequate to the circumstances in Ukraine.
Date: 25-27 May 2017
Venue: Kyiv
The Call for Papers is closed. CALL FOR PAPERS
To register, please contact: esil_kyivconference@yahoo.com