Call for Papers ASIL-ESIL-MPIL Workshop, Legal Theory, Vienna, 8 September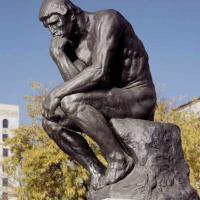 Call for papers
Third ASIL-ESIL-MPIL Workshop on International Legal Theory
Authority in International Law: New and Traditional Forms and Approaches
On Monday, 8 September 2014 (immediately after the ESIL 10th Anniversary Conference), the Institute for European and International Law at the Vienna University of Economics and Business will host the Third Annual ASIL–ESIL–MPIL Workshop on International Legal Theory.
This workshop series is a collaboration between the Interest Groups on International Legal Theory of the American and European Societies of International Law and the Max Planck Institute for Comparative Public and International Law, Heidelberg. The principal aim of this collaboration is to facilitate frank discussion among legal scholars from diverse backgrounds and perspectives on the fundamental theoretical questions that confront the discipline today.
–        Abstract submissions should be sent to asil.esil.mpil@gmail.com by 22 June 2014.
–        Successful applicants will be notified by 7 July 2014.
–        Short papers (5000 words max.) must be delivered by 25 August 2014.