ESIL panel at RAIL meeting Polar Regions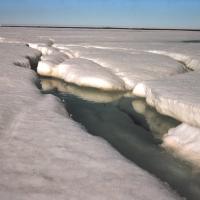 The European Society of International Law (ESIL) and the the Russian Association of International Law (RAIL) are organizing a joint panel to be held in Moscow on 25 June 2014, on the occasion of the 2014 Annual Meeting of the RAIL.  
The panel will include the following speakers for ESIL: 
Timo Koivurova, Arctic Centre/University of Lapland, 

Protecting the Arctic Environment – Approaches Taken Forward in the Arctic Environmental Protection Strategy and the Arctic Council

Nele Matz-Lück, Walther Schücking Institute for International Law, Kiel University, 

Marine Living Resources

Lauri Malksoo, University of Tartu and member of the ESIL Executive Board,

Legal Claims of Russia in the Arctic
The panel will include the following speakers for RAIL:  
Prof. Kopilov Michail Nikolaevich, Department of International Law of the Peoples Friendship University,Moscow

Prof. Kotliar Vladimir Semenovich, Department of International Law of Diplomatic Academy under the Ministry of Foreign Affairs of the Russian Federation, 

Prof. Tsarev Viktor Federovich, Member of Russian Academy of Sciences.
The panel will be moderated by Prof. Vyleghzanin Aleksandr Nikolaevich, Head of the Intermational Law Department of Moscow State Institute of Foreign Affairs, and André Nollkaemper, University of Amsterdam and Vice-President of ESIL.