Call for Papers IGILT and University of Tartu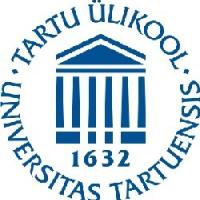 Call for Papers
"The Approaches of Liberal and Illiberal Governments to International Law: A Conference Marking 25 Years since the Collapse of Communist Regimes in Central and Eastern Europe"
The University of Tartu and the European Society of International Law's Interest Group on International Legal Theory (IGILT) invite submissions that will examine whether liberal (and illiberal) ideas make a difference in the context of international law along three general themes.
The conference will take place on June 12-13, 2014 at the University of Tartu History Museum, featuring keynote talks by José E. Alvarez (NYU) and Gerry Simpson (Melbourne). Due to a generous grant from the European Research Council, successful applicants will receive full scholarships to cover flight and accommodation costs, on the condition that they develop their presentation into an article of publishable quality and that they are ESIL members. Approximately ten articles from the conference will be selected for publication in the 15th volume of the Baltic Yearbook of International Law, which will be edited by Lauri Mälksoo and Ineta Ziemele.