Webinar – IG International Human Rights Law | ECOCIDE – Legal Revolution or Symbolism?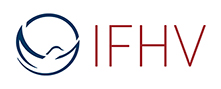 On 23 September at 4pm CET, ESIL's Interest Group on International Human Rights Law, organized by Pierre Thielbörger, in partnership with the Institute for International Law of Peace and Armed Conflict (Bochum) and the Graduate Institute (Geneva) will host a panel discussion on the novel definition of the international crime of ecocide. The webinar includes an introduction by Philippe Sands (UCL) who will engage in a moderated discussion with Paola Gaeta (Graduate Institute), Kai Ambos (Göttingen), and Jorge Viñuales (Cambridge/Graduate Institute). The webinar will explore the unique drafting history, international reception, and potential impact of ecocide on the development of international law.
Questions about the event can be directed to pierre.thielboerger@rub.de and jan-phillip.graf@rub.de.
ESIL members are invited to register via Zoom here.