2018 ESIL Annual Conference, Manchester, 13-15 September 2018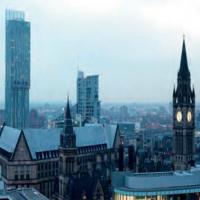 The 14th Annual Conference of the European Society of International Law will be held at the University of Manchester on 13 – 15 September 2018. It will be facilitated by the Manchester International Law Centre (MILC).

The overall theme of the conference is 'International law and universality'.

Pre-conference ESIL Interest Group events will be held during the morning of Thursday 13 September.

The PROGRAMME is available and the Registration is open.
ESIL is proud to welcome the following distinguished speakers at the 2018 ESIL Annual Conference: Laurence Boisson de Chazournes, Philip Allott, Christine Chinkin, Jan Klabbers, Hilary Charlesworth, and many others.