Call for Applications International Law Seminar, Geneva, 8-26 July 2019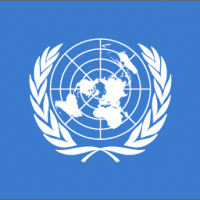 In connection with the seventy-first session of the International Law Commission (29 April – 7 June and 8 July – 9 August 2019), the United Nations Office at Geneva is organising the fifty-fifth session of the International Law Seminar, to be held at the Palais des Nations in Geneva from 8 to 26 July 2019.
The Seminar is designed for postgraduate students in international law, young scholars, government officials as well as young lawyers in the field of international law, to widen their knowledge of both the work of the International Law Commission and of the codification and progressive development of international law. It also provides an opportunity for young lawyers from different legal systems and cultures to exchange views regarding items on the agenda of the Commission.
The deadline for applications is 8 April 2019. Applicants must be between 24 and 38 years of age on 1 January 2019.  This rule will be applied strictly.
Please see this Information Note for more details.