Symposium "Women's Human Rights and the Elimination of Discrimination"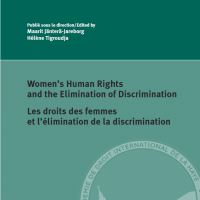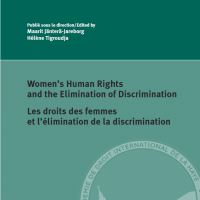 The Hague Academy of International Law, 8 March 2017
On the occasion of International Women's Day, the Academy is pleased to invite you to a Symposium including a book launch of its latest publication "Women's Human Rights and the Elimination of Discrimination" and a panel discussion on the topic of "Empowering Women" on the 8th of March between 17:00 and 19:00 hours in the Auditorium of the Academy.
The Symposium will be followed by a reception.
Registrations are open until 4 March 2017 at the address: info@hagueacademy.nl. You will find the detailed programme of the Symposium by clicking on the following link: https://www.hagueacademy.nl/wp-content/uploads/2017/02/Programme-1.pdf.