Calls for Papers, ESIL IG on Business and Human Rights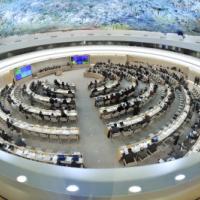 The European Society of International Law (ESIL) Interest Group on Business and Human Rights is calling for papers to be presented at its panel at the 10th ESIL Anniversary Conference, to be held in Vienna, Austria, on 3 September 2014.
Following the overarching  theme of the Research Forum, "International Law and …: Boundaries of International Law and Bridges to Other Fields and Disciplines", the organisers invite papers addressing the interplay between international law and other fields of law or other disciplines from the perspective of business and human rights.
Please submit a 500 words abstract proposal via email to Damiano de Felice by 31 May 2014.