American University Washington College of Law – Human Rights and Humanitarian Law 2020 Programme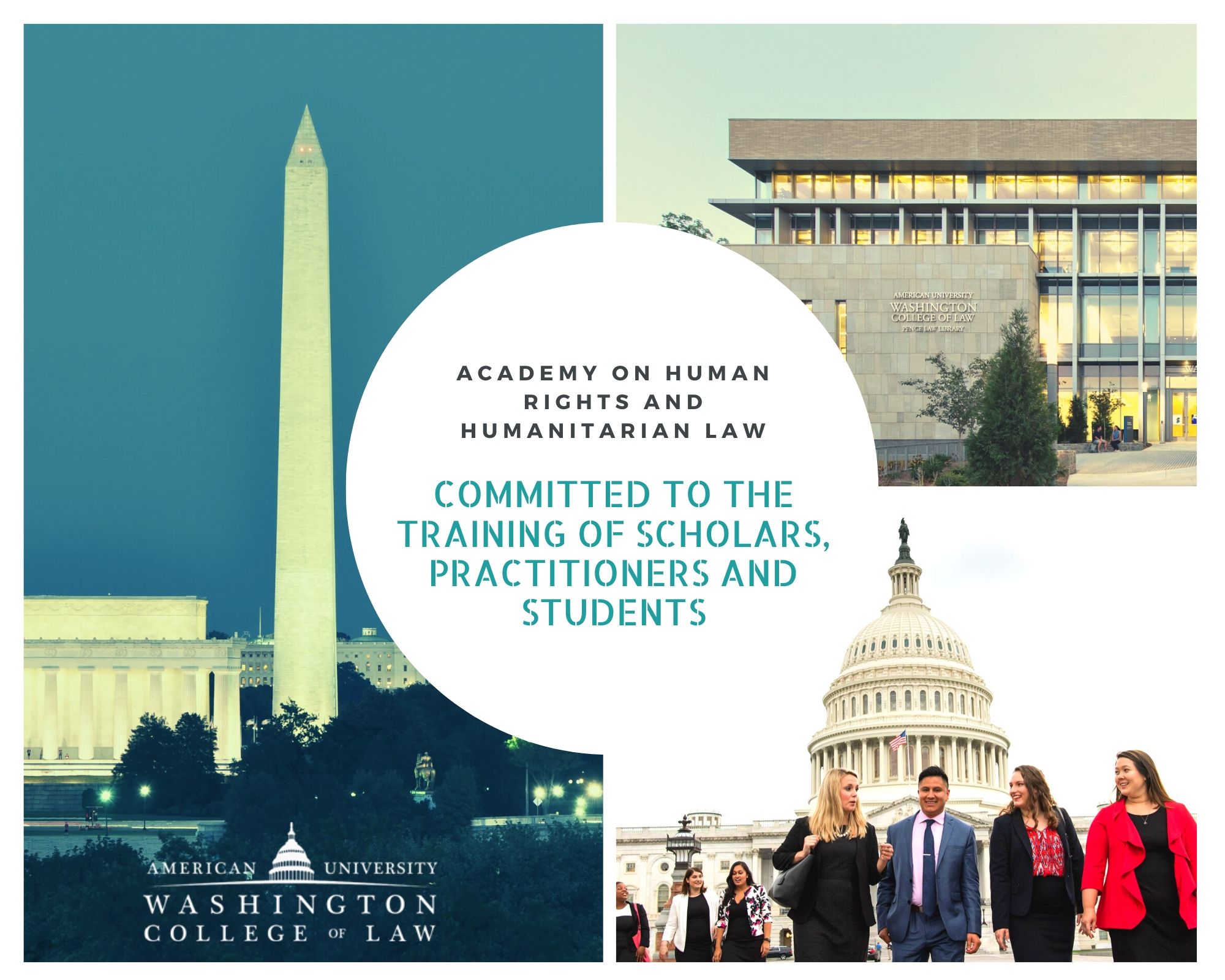 2020 Program of Advanced Studies on Human Rights and Humanitarian Law
American University Washington College of Law
26 May – 12 June 2020
American University, located in the nation's capital, in Washington D.C. offers an annual human rights academy in two languages (English and Spanish). Students can choose from a variety of courses (seven in English, 10 in Spanish), establish connections with faculty around the world, and earn ABA, academic or CLE credits, a certificate of attendance or a diploma. The top experts in the human rights field convene for 3-weeks in Washington, D.C. to address the most current human rights issues and provide full immersion into the world of human rights. The Program also gathers participants from more than 25 different countries with different levels of professional experience. Participants have the unique opportunity to learn and interact with judges of the International Criminal Court (ICC), the International Court of Justice (ICJ), Special Rapporteurs and Committee members of United Nations, members of the Inter-American Commission on Human Rights, experts from prominent NGO's and professors from all over the world.


The Program is offered in three tracks:
Certificate of Attendance (for law students, HR professionals and lawyers of any country, exams are not required)
ABA Credits (U.S. law students, must complete exams to receive credit)
Diploma track (offered to a select group of 35 law professionals, must enroll in at least 3 courses, complete exams, and give a presentation on a human rights issue of their choice, before expert faculty).
Deadline for applications: 1 May 2020 . Students may apply after the deadline with an application fee increase.
Information on Faculty, courses and registration:
2020 Brochure 
Courses
Professors
Registration