International Insitute of Humanitarian Law – 7th Annual International Disaster Law Course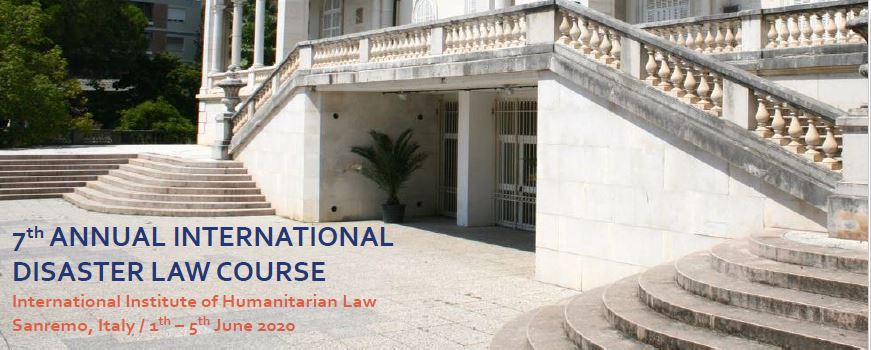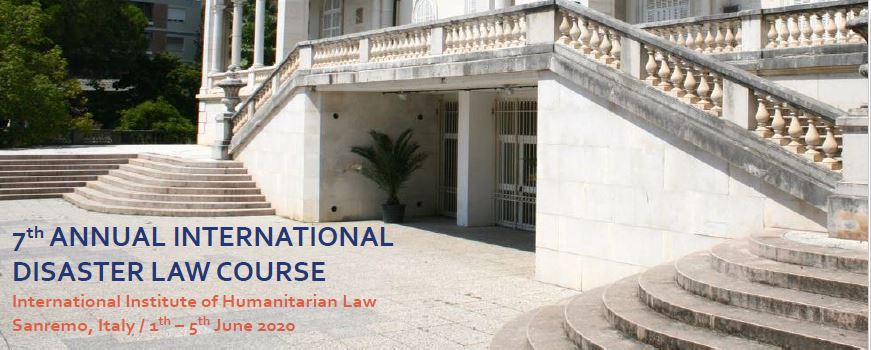 Through a mixture of lectures, practical exercises and interactive group works, this 5 days course, jointly organized by the International Federation of Red Cross and Red Crescent Societies (IFRC) Disaster Law Programme, the International Institute of Humanitarian Law in Sanremo and high profile academics, will provide a dynamic and tailored learning environment. Main topics will include: key legal issues in disaster management; Legal and operational challenges in relief operations; Human rights protection in disaster settings; Disaster risk reduction and climate change law; The international coordination system for humanitarian assistance; Regional approaches to disaster law; Health emergencies; Protection of cultural property; Migration issues in disasters.
Speakers will include Dr Eduardo Valencia Ospina (Member of the International Law Commission, Former Special Rapporteur on the Protection of Persons in the Event of Disasters), Prof Walter Kälin (Envoy to the Chair, Platform on Disaster Displacement, Former Representative of the UN Secretary General on the Human Rights of Internally Displaced Persons) along with other high level speakers from academia and distinguished experts from key stakeholders such as the IFRC and International Organizations.
Deadline for applications: 17 May 2019