2005 Geneva Research Forum, 26-28 May 2005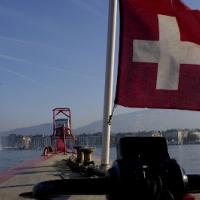 ESIL RESEARCH FORUM ON INTERNATIONAL LAW: CONTEMPORARY ISSUES
Graduate Institute of International Studies (HEI), Geneva Thursday 26-Saturday 28 May 2005 
The main purpose of the ESIL Research Forum on International Law, hosted by the International Law Section of the Graduate Institute of International Studies (HEI), Geneva and organised in association with the Law Faculty of the University of Basel, was to encourage the presentation of ongoing research by scholars of international law, to stimulate the exchange of views on specific areas of international law and to establish connections between the participants in accordance with the ESIL goals.
Eight thematic workshops, focusing on key sectors or branches posing challenges to contemporary international law, were amongst the central events of the Forum.
Many of the papers presented at the workshops are now available on this website.